Asphalt manufacturer
Today, almost all of paved roads and streets in the United States, nearly two million miles, are paved using asphalt. Most asphalt types today are made of crude oil. After separating and processing all the valuable chemicals from the oil, the waste turns into the asphalt by Asphalt manufacturers.
Artificial asphalt is made from a combination of hydrogen and carbon with a fraction of nitrogen, sulfur, and oxygen in Asphalt manufacturers' factories. Natural asphalts also contain mineral deposits. Asphalt is recyclable and is the most recycled construction material. This hard and sticky material is used in construction, covering asphalt, roofs, and even large spaces such as airports.
The first use of asphalt products for driveway construction occurred in 1824 when asphalt blocks were laid on the Champs Elysees in Paris. The new asphalt roads were the work of Belgian immigrant Eduardo Schmidt at Columbia University in New York City.
In 1872, he designed new, well-grained two-layer asphalt with maximum density. This asphalt was first used in 1872 in New York City.
The facilities that prepare the asphalt mixture for hot asphalt coating are called asphalt plants.
The goal of a hot Asphalt manufacturer is to combine aggregates and adhesives at high temperatures to produce a uniform asphalt mixture.
The aggregates used can be of one type (for example, broken or semi-broken materials) or a combination of coarse and fine-grained aggregates with or without filler (fine-grained filler).
The adhesive is usually pure bitumen, but emulsion bitumen or one of the modified bitumen can also be used.
Asphalt manufacturers' factories
The three main types of hot Asphalt manufacturers' factories that are most popular are:
Batch (intermittent Asphalt manufacturers' factory)
Mixing cylinder with parallel flow
Mixing cylinder upstream
All three of these Asphalt manufacturers' factories have the same output and the asphalt product is completely the same regardless of the production method and the difference between the three methods is in the performance and flow of materials.
Asphalt is a combination of sand with coating and adhesive materials (bitumen) and filler between sand (filler = smaller than sand) which is produced by different types of Asphalt manufacturers' factories with a certain amount and composition.
Asphalt is classified into two types in terms of type: hot asphalt and cold asphalt, which are not heated to produce cold asphalt, but only heated bitumen and mixed with sand.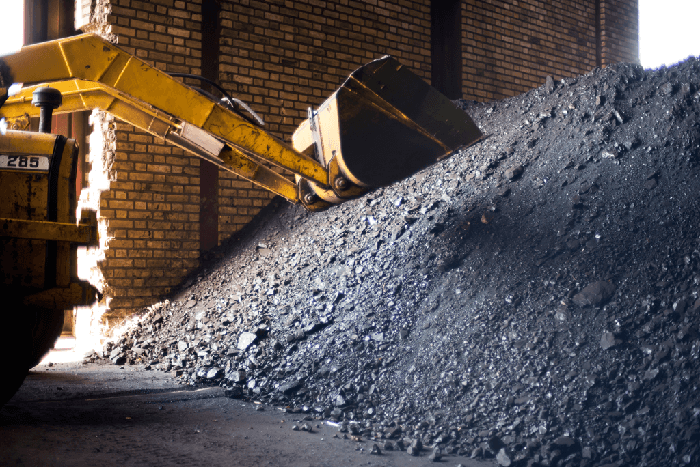 Advantages of Asphalt
Asphalt paving is one of the most important steps in paving surfaces, especially on roads. Various scientific studies have examined the benefits of using Gilsonite in asphalt pavement. One of these studies is a study conducted by the Premium Pavement Center at the School of Civil and Environmental Engineering in Nevada in 2015.
This study has shown that the use of bitumen in asphalt pavement greatly increases the durability and lifespan of asphalt. This effect is due to the use of modified natural binders in Gilsonite. Naturally, the results of this study can be effective in reducing the costs of road asphalt maintenance for Asphalt manufacturers.
The following items are the advantages of asphalt:
Tensile strength: Natural asphalt can significantly increase tensile strength in wet environments as well as in normal environments.
Compressive strength: In this regard, the presence of modified binders in asphalt, improves the compressive strength of asphalt pavement.
Grooving resistance: Modified binders also prevent asphalt grooving. Research has shown that in 90% of cases, the addition of bitumen can increase the life of asphalt by up to ten times.
Fatigue resistance: The normal life of an asphalt pavement can be increased from 1.5 to 5 times if natural Gilsonite modified binders are used.
Asphalt Products
Applications of asphalt products include the following and should be considered.
To revive worn layers, weathered and exposed surfaces, one or more layers of protective asphalt products are used.
Surface asphalt should be considered economically for all seasons and in terms of light and heavy traffic. It is important to use asphalt products to provide a waterproof layer that prevents moisture from penetrating the underlying layers.
In old asphalts that have structural cracks and thermal cracks, the use of surface asphalt products stops or slows down the growth of cracks and allows pavement service until the reconstruction and implementation of the coating.
Asphalt surfaces that have a smooth and slippery surface due to biting or abrasion of aggregates can be modified using hard and sharp corner materials to reach a surface with appropriate friction.
To use surface asphalts, the sub-surface must be structurally sound and have a strong and suitable bed and the base and sub-base crusts must have a proper performance.
From bitumen-based asphalts, liners, and surfaces prepared in the Asphalt manufacturer factory, at least 2 samples should be taken daily and if the product is high, one sample of every 350 tons of asphalt should be taken from the truck carrying asphalt and tested so that the granulation results, percentage Specify bitumen, strength, voids, specific gravity of asphalt and voids filled with bitumen are tested. The results of each of these values must be within the specific range; otherwise, the necessary troubleshooting measures must be taken immediately. If the test results are out of range four 4 consecutive times, the asphalt operation should be stopped and resumed after troubleshooting in the Asphalt manufacturer factory.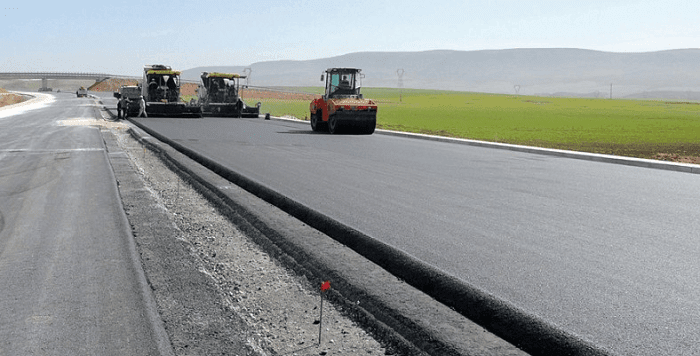 Asphalt exporters
There are many asphalt exporters around the world and the asphalt importers are around 51 countries all over the world. The Asphalt manufacturers produce a huge amount of asphalt products to asphalt importer countries. In the last year, the asphalt exporters sold 1709298 tons of asphalt products.
The main asphalt exporters and Asphalt manufacturers in the world are China, United States, Russia, India, South Korea, Iran, Canada, Germany, Turkey, Singapore, Japan, Saudi Arabia, Italy, Spain, and Brazil.
Asphalt manufacturers should consider environmental issues into account. Because as a result of fueling one thousand liters of furnace oil in industrial processes, about 50 kg of pollutants including sulfur oxides, nitrogen oxides, suspended particles, carbon monoxide, aldehydes, and unburned hydrocarbons are produced and released into the air.
Asia gilsonite is one of the largest asphalt manufacturer and exporter companies in the world. Asia Gilsonite export, manufacture and wholesale Natural Bitumen, gilsonite asphaltum, gilsonite powder, natural asphalt and natural bitumen for the bulk buyers.