Asia Gilsonite was established in the year 2000 and after two years of R&D the company entered the marketing stage of Gilsonite and formally began to excavate and export in 2003. In 2006 Asia Gilsonite began constructing a new micronizing and pulverizing factory in central Middle East in a 10000 sqm area which took 2 years to become fully operational.
The total cost at the infrastructural level, micronizing and pulverizing equipments were roughly estimated above 5 million US dollars at the time. This is the only fully mechanized Gilsonite micronizing and pulverizing factory in Middle East and where the HOT GAS DRYING equipments enables it to be the only factory capable of manufacturing Gilsonite with Moisture up to 1% all year around. This factory enabled Asia Gilsonite to manufacture and export approximately 6000 MT per month. The factory is capable of producing Gilsonite with Meshes from 30 to 300 and Ashes from below 5% to below 25%.
Currently Asia Gilsonite is the largest  Gilsonite exporter, Naural Bitumen,Natural Asphalt and Gilsonite powder wholesaler from Middle East and there are more than 5 mines in its ownership.
Gilsonite Asie a été créé en l'an 2000 et après deux années de R & D l'entreprise est entrée à l'étape de la commercialisation de Gilsonite En 2003,il a commence officiellement à creuser des mines et de l'exportation. En 2006, l'Asie Gilsonite a commencé à construire une nouvelle usine de pulvérisation micronize dans le centre de l'Moyen-Orient dans une zone de 10.000 m², qui a pris 2 ans pour etre operationnelle. Le coût total de niveau de l'infrastructure micronization et équipements de pulvérisation, est estimée environ de plus de 5 millions de dollars. C'est la seule usine Gilsonite en Moyen-Orient entièrement mécanisé capable de micronization et la pulvérisation et des materiels de sechage a gaz chaud dans cette usine lui permet d'être la seule usine capable de fabriquer Gilsonite avec l'humidité jusqu'à 1% de toute l'année. Cette usine a permis à Gilsonite d'asie de fabriquer et d'exporter environ 6000 tonnes par mois. La société est capable de produire Gilsonite avec mailles de 30 à 300 et des cendres inférieur de 5% au-dessous de 25%. Actuellement l'Moyen-Orient est le plus grand exportateur de asiaGilsonite et il ya plus de 5 mines dans sa propriété.
Asia Gilsonite es una empresa fundada en el año 2000 cuyo objeto es la comercialización del Gilsonite. En sus inicios fueron necesarios dos años de I + D antes de alcanzar la fase de comercialización, y ya en el 2003 Asia Gilsonite inició las excavaciones de sus minas y a exportar de manera formal. En 2006 Asia Gilsonite comenzó la construcción de un reductor de partículas ("micronizing") y un pulverizador en una nueva fábrica de 10.000 metros cuadrados situada en el centro de Oriente Medio, en la que se emplearon 2 años para su utilización. El coste total de la infraestructura y equipos está estimado actualmente en más de 5 millones de dólares estadounidenses. Esta fábrica es la única en Oriente Medio con un sistema totalmente mecanizado de Gilsonite "micronizing" y de pulverización, y cuyos equipos de gas caliente seco le permiten a su vez, ser la única capaz de fabricar Gilsonite con una humedad de hasta el 1% durante todo el año. Esta fábrica ha hecho posible que Asia Gilsonite sea capaz de fabricar y exportar alrededor de 6.000 TM por mes. La empresa produce Gilsonite con unas mallas de 30 a 300 y con un nivel de cenizas desde el 5% al 25%. Asia Gilsonite actualmente es el mayor exportador de Gilsonite de Oriente Medio y cuenta con más de 5 minas en propiedad.
La Società Asia Gilsonite è stata costituita nel 2000 e dopo solo 2 anni di Ricerca e Sviluppo ha iniziato l'attività di Marketing. Asia Gilsonite ha incominciato a scavare ed esportare nel 2003. Nel 2006 sono iniziati i lavori per la costruzione della fabbrica di micronizzazione e polverizzazione situata nella zona centrale dell'Medio Oriente, in un'area di 10.000 metri quadrati, diventando completamente operativa nel 2008. Il costo totale dell'investimento, comprese le attrezzature, è stato di circa 5 Millioni di Dollari. Questa è l'unica fabbrica di micronizzazione e polverizzazione meccanizzata presente in Medio Oriente e le sue attrezzatture HOT GAS DRYING le consentono di essere l'unico produttore di Gilsonite con umidità fino all'1% per tutto l'anno. Grazie a questa peculiarità Asia Gilsonite riesce a produrre ed esportare circa 6.000 Tonnellate al mese. Inoltre il gilsonite può essere prodotto con meshes da 30 a 300 e polveri da sotto 5% a sotto il 25%. Attualmente Asia Gilsonite è il maggiore esportatore di Gilsonite dell'Medio Oriente e possiede più di 5 miniere.
公司简介Asia Gilsonite是一家天然沥青公司Asia Gilsonite,成立于2000年。在公司成立之初,公司就中东不同地区的矿产储量,类型和采矿进行了广泛的研究。它持续了两年,并于2003年正式开采了天然沥青。 2006年,该公司开始建立一个占地10,000平方米的天然沥青破碎厂,该工程分两个阶段完成。 2008年建成投产,年产7万吨。我们的工厂是中东地区唯一一家拥有天然沥青自动破碎和包装设备的工厂。它拥有大型干燥设备,可将天然沥青的水分降至1%以下。该公司的自动化设备采用气压,从破碎,干燥到包装都是全自动的,从而提高了产品的质量,特别是用于天然沥青粉的包装,没有泄漏。我公司所有产品都要经过严格的检验,并标明了天然沥青的网眼号,含水量和灰度等级,受到用户的信赖和好评。幸运的是,我公司被海关总署选定为中东地区最大的天然沥青出口公司。
شرکت قیرطبیعی آسیا در سال 1381 تاسیس گردید و بعد از گذشت دو سال تحقیق و تفحص وارد مرحله بازاریابی بر روی قیر طبیعی (گیلسونایت) شد . به طور رسمی در سال 1383 شروع به استخراج وصادر کردن این محصول نمود. در سال 1385 با توجه به بالا بردن کیفیت محصول و نیاز مشتریان شروع به ساخت کارخانه ای با امکانات میکرونیزه و پلورایزه کرد وبالاخره بعد از گذشت دو سال توانست بزرگترین کارخانه تولید پودر میکرونیزه قیر طبیعی (گیلسونایت) در مرکز ایران به مساحت ده هزار متر مربع را بهره برداری کند . هزینه کل زیرساختها ، تجهیزات میکرونیزه و پولورایزه ، در آن زمان(سال 1385) تقریبا بیش از 5 میلیون دلار تخمین زده شد . کارخانه قیرطبیعی آسیا تنها کارخانه کاملاَ مجهز در ایران برای میکرونیز و پولورایز کردن قیر طبیعی می باشد. این کارخانه دارای سیستم خشک کن، برای به حداقل رساندن رطوبت است و قادر به تولید این محصول در 4 فصل سال با رطوبتی کمتر از 1 درصد میباشد. این کارخانه توانایی تولید6000 تن قیر طبیعی درماه را دارد. دستگهای مکانیزه ،این شرکت را توانا ساخته تا این محصول را با دانه بندی 30 تا 400 و خاکسترکمتر از 3 تا 25 درصد تولید کند درحال حاضر این شرکت با دارا بودن 3 معدن بزرگترین صادر کننده قیر طبیعی از خاورمیانه میاشد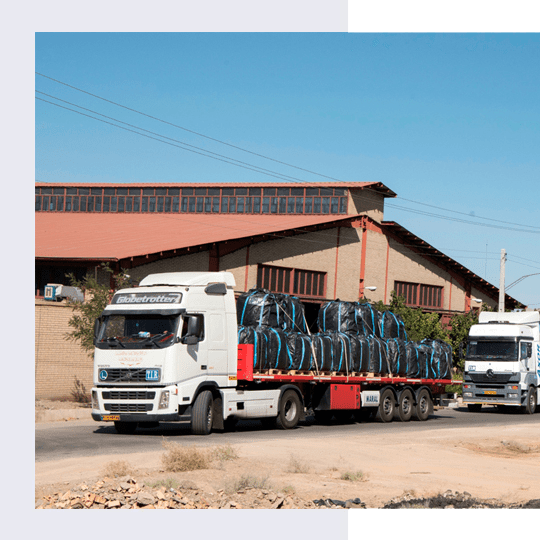 Asia Gilsonite Co has dedicated a ten thousand square meter for pulverizing and packing of Gilsonite which is the largest of its kind in Middle East.
Our factory is capable of pulverizing Gilsonite up to mesh 400.
Asia Gilsonite is the only company with the capability to dry the material with HOT GAS generator during the winter season. Asia Gilsonite export, manufacture and wholesale Natural Bitumen, gilsonite asphaltum, gilsonite powder, natural asphalt, natural bitumen and for bulk buyer.
Gilsonite-Natural Asphalt Mineral
Gilsonite, Asphaltum, Asphaltite, Natural Asphalt is similar to hard petroleum asphalt. Gilsonite is soluble in aromatic and aliphatic solvents, as well as petroleum asphalt. Due to its unique compatibility, Gilsonite is frequently used to harden softer petroleum products. Gilsonite in mass is a shiny, black substance similar in appearance to the mineral obsidian. It is brittle and can be easily crushed into a dark brown powder. Gilsonite is found below the earth's surface in vertical veins or seams that are generally between two and six feet in width. The veins are nearly parallel to each other and are oriented in a North West to South East direction. The vein will show up on the surface as a thin outcropping and gradually widen as it goes deeper.  Due to the narrow mining face,Gilsonite is mined today, much like it was 50 or 100 years ago.  The primary difference is that modern miners use pneumatic chipping hammers and mechanical hoists.
Gilsonite Ash Content Up To 5%
Gilsonite Ash Content Up To 10%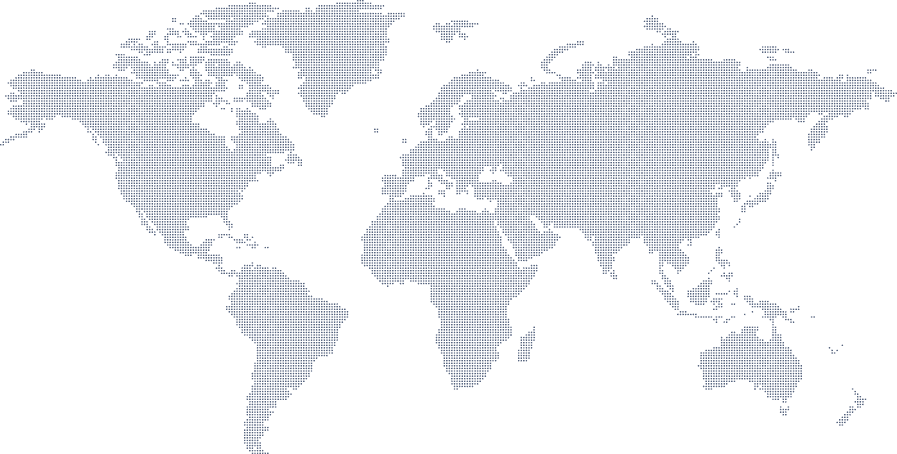 CANADA
Export for Rubber Industries
Mexico
Export for Drilling Mud Industries
South Africa
Export for Waterproofing & Membrane
Egypt
Export for Bitumen Additive
France
Export for Road Construction
Turkey
Export for Road Construction
Germany
Export for Rubber Industries
Poland
Export for Rubber Industries
Australia
Export for Rubber Industries
Malaysia
Export for Pipe Coating & Foundry Industries 
China
Export for Road Construction & Membrane
Thailand
Export for Road Construction 
Japan
Export for Rubber & Road Construction
South Korea
Export for Tire & Ink Industries
India
Export for Road Construction & Drilling Mud
Qatar
Export for Drilling Fluid/Mud Industries 
United Arab Emirates
Export for Drilling Fluid/Mud Industries 
Bahrain
Export for Drilling Fluid/Mud Industries 
Saudi Arabia
Export for Road Construction & Drilling Mud
Pakistan
Export for Rubber, Paint and Ink 
Gilsonite is in solid shape with dark color and high carbon content. It is a naturally occurring mineral with more than 400 applications. The material is excavated from veins and then pulverized for final use.
Carbon Black is a produced by the incomplete combustion of heavy petroleum products such as FCC tar, coal tar, ethylene cracking tar, or vegetable matter. Carbon black is a form of paracrystalline carbon that has a high surface-area-to-volume ratio.
There are several methods to pack Gilsonite which some of them are:
Bulk truckload
One Ton jumbo bags
One Ton jumbo bags on wooden pallet
25 KG laminated bags (Auto sealed – no stitching involved)
25 KG laminated bags inside jumbo bags on wooden pallet
25 KG laminated bags with shrink on wooden pallet